5 Helicopter Industry Trends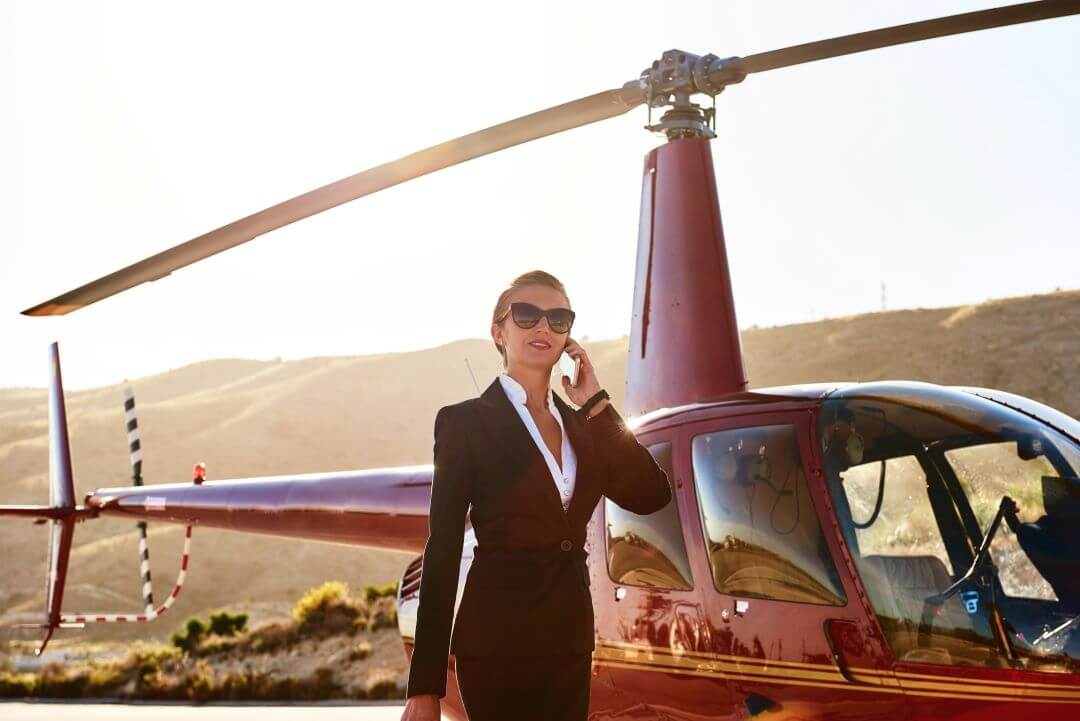 In 2020—despite a worldwide pandemic that ground many major industries to a halt—the global helicopter market hit a record-high $50.42 billion. Impressive as that is, it's only expected to keep growing, with a projection to reach a staggering $69.20 billion by 2028!
While the future sure seems bright, exactly what the helicopter industry will look like five, ten, or even twenty years down the road is anybody's guess. Then again, perhaps the following five helicopter industry trends will be an indicator of some of the many great things to come.
1. HELICOPTER MANUFACTURING AND SALES WILL CONTINUE TO FEEL THE LINGERING EFFECTS OF COVID-19
While the aircraft manufacturing sector wasn't hit nearly as hard as, say, commercial airlines, it was far from escaping the situation unscathed. Last year brought an increased demand for emergency medical services (EMS) helicopters, but that need for medevacs has returned to its pre-pandemic levels in many regions.
Even though most industry experts expect global helicopter demand to fully recover by 2022, the more pertinent concern is whether the manufacturing sector can—or will be allowed to—keep up. Many of the largest OEMs are still making efforts to get back to full-staff following last year's shutdowns.
With some borders remaining closed or partially closed, there is also the issue with international trade and obtaining the necessary materials for helicopter production. The hope is that both these issues will be resolved by the time demand recovers sometime next year.
2. THE PUSH FOR LOWER FUEL CONSUMPTION WILL DRIVE NEW, MORE LIGHTWEIGHT HELICOPTER DESIGNS
While the goal of reducing our country's dependency on fossil fuels has led to a huge increase in the production and adoption of electric and hybrid automobiles, the aircraft manufacturing sector has had a slightly different approach. Rather than leaning heavily on alternative energy sources, the focus has been on developing innovative new helicopter designs to minimize overall fuel consumption.
Airbus, in particular, has been experimenting with what they call a single-engine operative (SEO) feature. This mode would allow a twin-engine craft to shut down one of its engines while in cruise, with the option to restart it rapidly when needed. Of course, this would contribute to exceptional fuel efficiency as well as a significant reduction in noise.
Bell Textron, a Texas-based OEM, has a much different approach to the problem. Their newest concept has eliminated the tail rotor and horizontal stabilizers entirely, which would drastically reduce the total weight and maintenance costs. In its place would be a venting system on both sides of the tail and multiple fans to provide thrust in either direction. While certainly radical, their design has already shown a lot of promise in its early stages.
3. GREATER ADOPTION OF DRONES AND UAVS WILL HINDER GROWTH IN SEVERAL KEY MARKETS
Prior to the rise of drones and other unmanned aerial vehicles (UAVs), helicopters were used for a much wider range of everyday applications. These included:
Media: Capturing breaking news and live traffic footage
Entertainment: Offering aerial shots for movie and television productions
Disaster response: Providing emergency management and humanitarian relief
Agriculture: Helping farmers monitor livestock, crop health, and irrigation systems
Forest Monitoring: Reducing the need for as many rangers and outposts
Advertisement: Displaying aerial banner ads and other out-of-home placements
Military surveillance: Providing aerial imaging and weapons targeting capabilities
Now, these tasks can be accomplished much faster and cheaper with drones, limiting helicopter sales growth in these industries. While unmanned aircraft can't match the range and flight hours of a helicopter, they can enter high-risk areas with zero danger to a human operator, which is a pretty strong selling point.
4. A RISE IN SMART CITY PROJECTS WILL CREATE A HIGH DEMAND FOR LIGHTWEIGHT HELICOPTERS IN MAJOR METROPOLITAN AREAS
One of the biggest trends in city planning and civil engineering is the rise of smart city projects. One of the key aspects of these technologically advanced urban areas is the ability to utilize information and communication technology to better monitor and manage traffic and transportation systems. This, naturally, includes the increased use of non-ground-based modes of transit.
One concept, coined urban air mobility (UAM), combines the vertical take-off capabilities of helicopters with advanced electric-hybrid propulsion technology. These autonomous aircraft would have the ability to take off and land from inner-city vertiports, greatly speeding up urban travel, particularly in the most overpopulated regions of China and India. With the UAM market predicted to reach as much as $1 billion by 2030, many large companies like Uber are setting their sights on this futuristic mode of public transit.
The other key takeaway from smart city projects is their preference for air ambulances over traditional, over-the-road EMS. Not only do medevacs provide faster and safer transportation, but they also allow hospitals to reach patients in even the most remote locations. This could continue to drive market growth in the EMS sector for many years to come.
5. CHOPPER SPOTTER WILL CONTINUE TO TAKE THE HELICOPTER GROUND CONTROL INDUSTRY BY STORM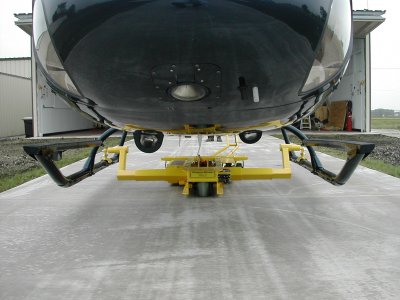 Since 1989, Chopper Spotter has served as an industry-best partner for owners and operators in more than 40 countries around the world – and there's good reason for that. From hospitals and police departments to military organizations and private operations, we provide safety, maneuverability, and ease of use that is simply unmatched.
In rain, shine, snow, or ice, there's no better way to put your aircraft firmly in its place. Request a quote today to start experiencing the ease and maneuverability of the industry's best ground-handling equipment.