Chopper Spotter provides a safe, easy-to-use, and highly maneuverable helicopter ground-handling solution to help you achieve quick and total control over your aircraft. Our team is here to work closely with you to fully understand your aircraft and your application in order to modify our offering to meet your unique needs. Below are some of the most frequently asked questions regarding the Chopper Spotter purchasing process and overall usability. If you have a question not seen here, please contact us and a member of our team will be ready and happy to assist.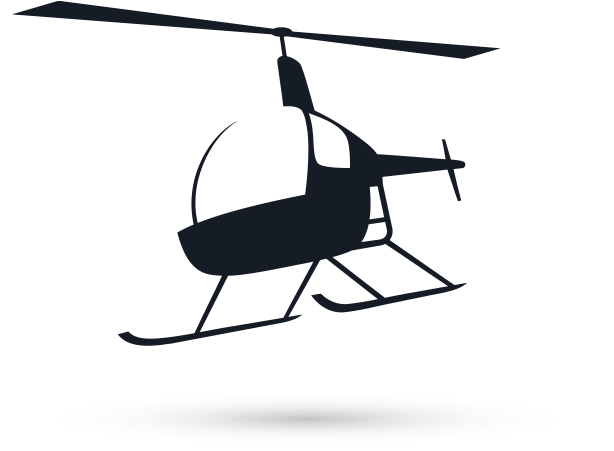 Chopper Spotter Products
The Smarter, Stronger Ground-handling Solution
We offer three unique Chopper Spotter models, all powered by unmatched maneuverability and tailored to meet your needs. Find the Chopper Spotter that's right for you to take full control of your aircraft.