The World's 5 Best Heli-Skiing Locations You Have to Experience in Your Lifetime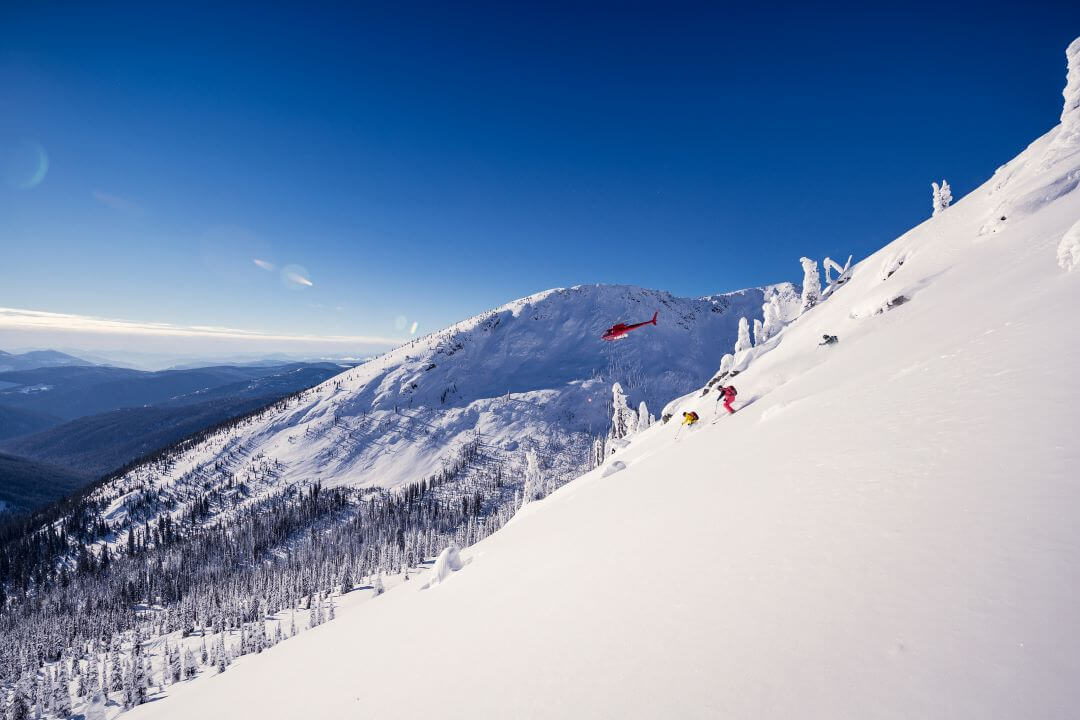 If the thought of diving into pure powder snow while soaring over picturesque mountain vistas brings you excitement, then you'll definitely want to read on!
For many adventure seekers and downhill sports aficionados, going heli-skiing or heliboarding is a dream that simply has to be experienced at least once in a lifetime. That's because gliding down pristine slopes untouched by ski lifts and other skiers creates an exhilarating sensation unlike any other.
Whether you're a seasoned adrenaline-seeker or someone looking to try it for the first time, it helps to know what areas to look at when booking your trip. Fortunately for you, we've rounded up our top five picks for the best heli-skiing locations around the globe. These spots are all sure to impress even the most experienced athletes and world travelers, so strap on your gear and get ready for the wild ride of a lifetime.
5 BEST HELI-SKIING LOCATIONS IN THE WORLD
Whether you're searching for breathtaking scenery, epic powder skiing, or endless descents off untracked peaks, these five amazing heli-skiing locations all come with their own unique features and experiences to offer. Keep reading for more details about each destination – but don't wait too long. Today is the day to plan unforgettable memories in the mountains!
1. Chugach Range—Alaska
The Chugach Range is home to some of the most spectacular scenery and terrain in all of Alaska. This area is known for its breathtaking glaciers, deep powdery snow, and incredible tree runs. The majority of courses are around 3,500 vertical feet in height; however, Mount Dimond stands tall among them with its 5,500+ vertical feet of pure bliss! You can book your trip with Valdez Heli-Ski Guides, who offer 7-day packages and can fly you anywhere you want to go within a staggering 10,000 square miles of permit area.
2. Revelstoke—British Columbia
For one of the best heli-ski experiences in all of North America, look no further than the legendary Revelstoke. This area offers a stunning combination of big alpine terrain and tight tree skiing throughout its numerous glades and chutes. Choose either the Selkirk or Monashee mountain ranges – or tackle both – for an unforgettable downhill daydream. The choices don't end there, though, as you can take your pick of luxe helicopter operators in the area, such as Eagle Pass, Selkirk-Tangiers, and Canadian Mountain Holidays.
3. Zermatt—Switzerland
If North America is too played out for your tastes, one of the most popular heli-skiing destinations in Europe is none other than Zermatt. Located at the base of the majestic Matterhorn mountain, this area offers slopes that range from open bowls to glacial terrains and couloirs – not to mention the spectacular views to go along with them. We recommend booking your trip with Air Zermatt, which takes passengers on an unforgettable flight above the captivating streets of the historic town before settling their skids near the summit of the Monte Rosa massif – Western Europe's second-highest peak at 15,200 feet.
4. Hokkaido—Japan
If you've never thought of Japan as a heli-skiing destination, then allow us to change your mind with the fact that the northernmost island of Hokkaido gets up to 60 feet of snow dumped on it each year. This area is absolutely blessed with a variety of terrain types, from wide-open powder fields and photogenic birch trees to steep chutes and dormant volcanoes. Hokkaido Backcountry Club offers some of the best daily heli-skiing trips on the island, along with great packages that can be tailored to any budget or skill level.
5. Kamchatka—Russia
If you're looking for a truly off-the-beaten-path adventure, there's no comparison to Russia's wild and remote peninsula known as Kamchatka. Located at the far East of your map, here you'll find nearly seven million acres of untouched mountain ranges full of pristine snow conditions. And if Japan's dormant peaks were no match for your inner thrill seeker, there are at least 29 active volcanoes scattered around the area to get your heart truly pumping! There's no shortage of operators who offer heli-ski trips in this region, but none can match EA Heli-skiing and their aptly named Fire and Ice package.
ARE YOU READY TO TAKE THE POWDERY PLUNGE?
Enough reading – it's time to explore some of the best heli-skiing locations the world has to offer! With so many unique sights and slopes at each destination, it's hard to make a wrong decision.
No matter which location you choose, one thing is for sure – nothing compares to the rush of carving through untouched powder beneath the blades of a hovering helicopter! So get out there and start making memories that will last a lifetime – because life's too short for ordinary runs down groomed trails.
Oh, and one more thing – if your pilot and guide are still struggling to get their helicopter out of the hangar before you arrive, let them know how easy life would be with a Chopper Spotter. We can help them put their aircraft firmly in its place with streamlined, wireless ground-handling control. Keep exploring our website to learn more.