4 Exciting New Concept Helicopters Worth Waiting For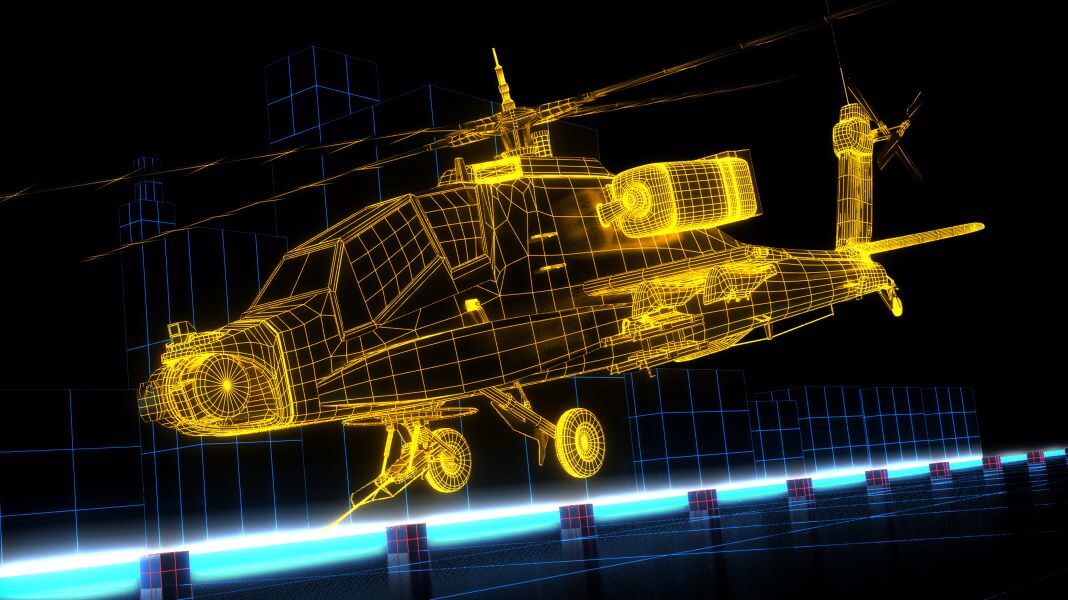 It's always exciting to think about what the future has in store, and the aviation industry is no exception. Any time we see a cool new helicopter concept, it's hard not to imagine one day getting behind those state-of-the-art controls and taking to the skies, in a craft that seems more like a sci-fi movie prop than any of today's popular choppers.
Over the past couple of years, we've seen a lot of really innovative ideas for concept helicopter design from some of the biggest names in rotorcraft manufacturing, as well as a couple of newer upstarts in the industry. We even saw some of those ideas begin to take shape at last month's HAI Heli-Expo in Dallas.
With that said, here are the four new helicopter concepts that have us most excited for the future of flight.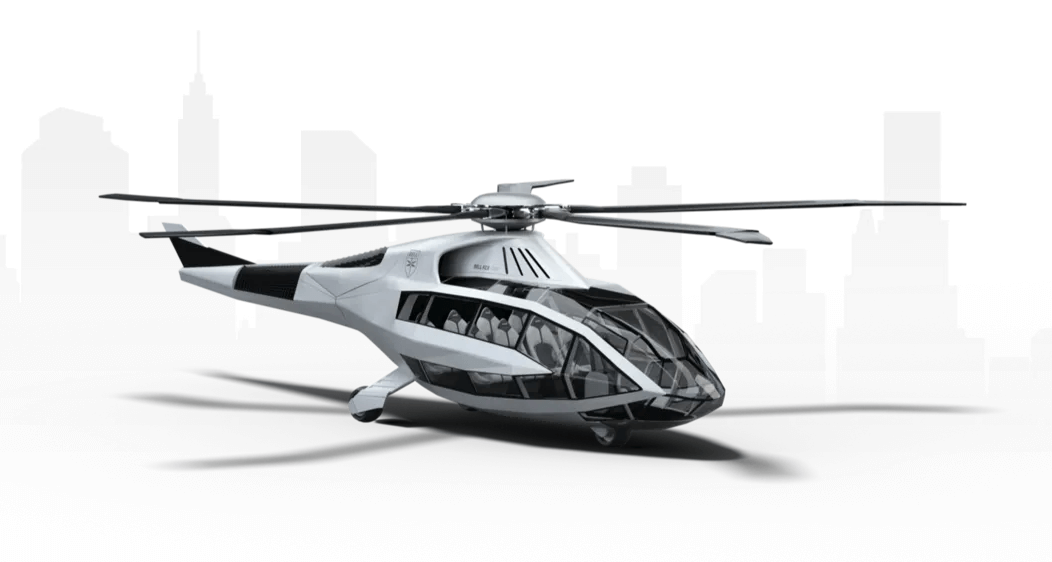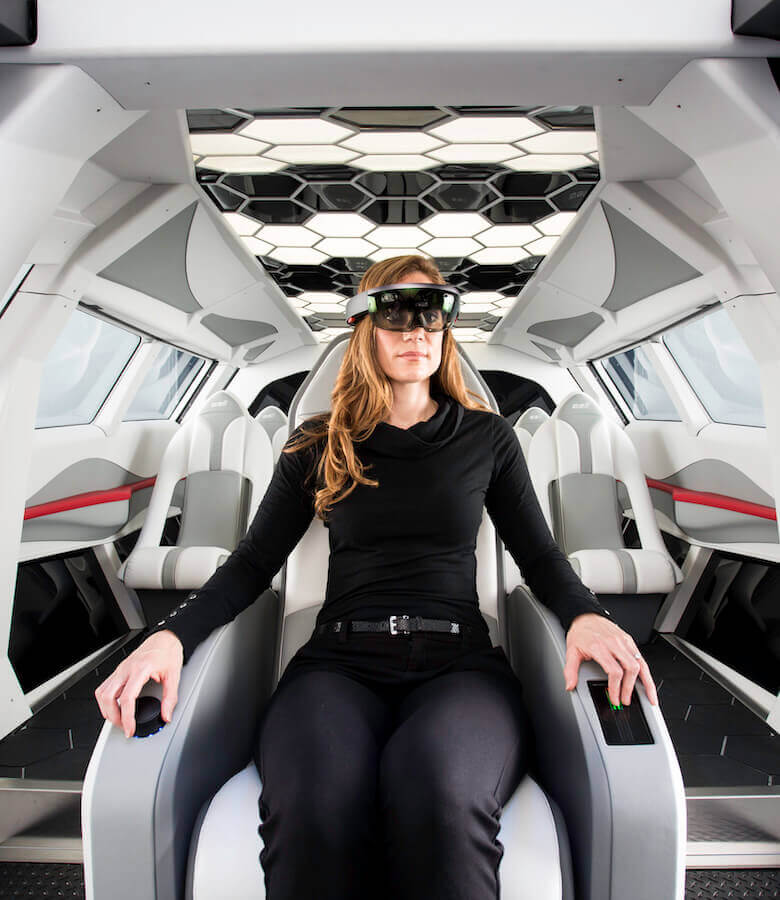 (Image credit: Bell Helicopters)
Unique Features:
Hybridized propulsion
Advanced anti-torque systems
Morphing rotor blade tips
A virtual cockpit
Advanced landing gear
Enhanced cabin design
The FCX-001 combines Bell's history of innovation with a pioneering vision of the future of rotorcraft. In fact, this concept doesn't have a tail rotor at all, a feature whose inclusion has been debated recently in many helicopter pilot circles. Multiple fans are integrated within the tail boom to provide anti-torque, which is powered by a thermal/electric hybridized propulsion system. The vented system allows for thrust in any direction and includes a thrust vector control, making it capable of forgoing a traditional horizontal stabilizer.
The extensive use of glass on the fuselage makes the FCX-001 look like something straight out of a futuristic sci-fi movie. The widened cabin—which can seat up to 12 passengers and crew—has a honeycomb of drop-down control modules built into the ceiling to allow for maximum personalization and comfort. The modules are intended to provide passengers with the ability to change various settings, such as their lighting, temperature, and infotainment experience.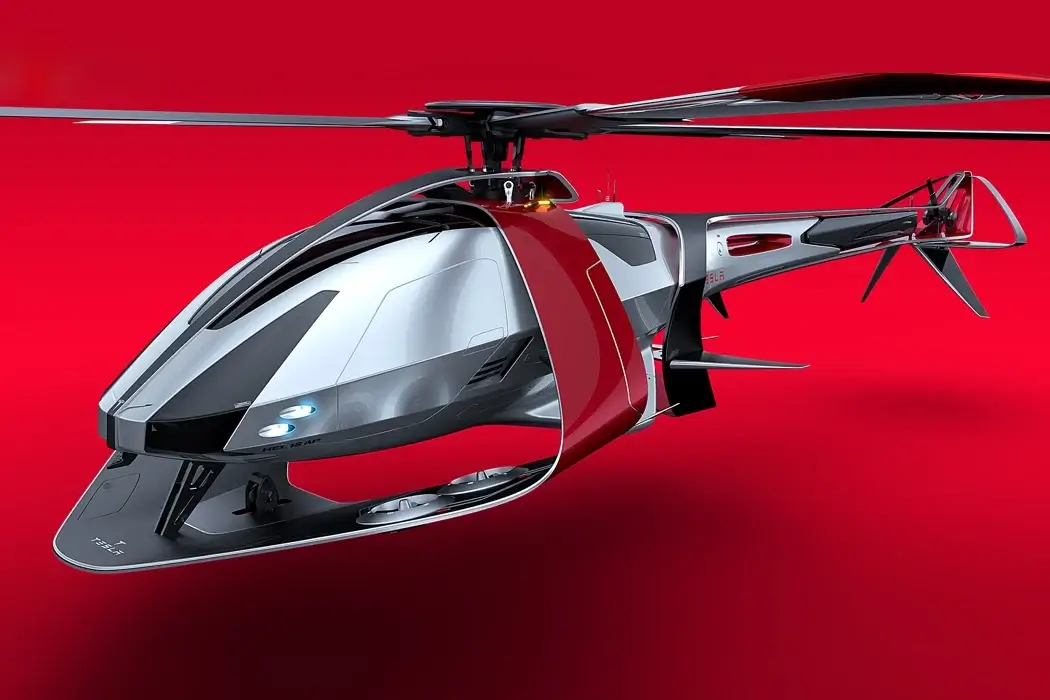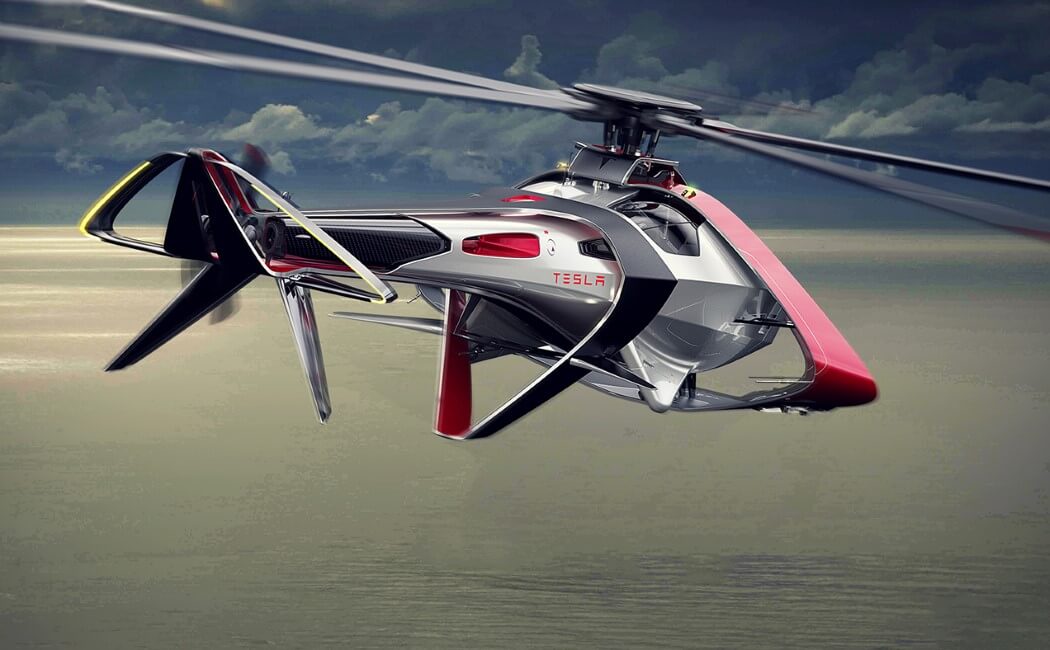 (Image credit: Antonio Paglia Design)
Unique Features:
Fully electric propulsion
Sleek & futuristic exoskeleton design
Four mini rotors for increased stability
Retractable landing gear
Autonomous flight capability
It was only a matter of time before a Tesla helicopter concept took to the skies. The aptly named Model H (you can probably guess what the 'H' stands for) was designed by Antonio Paglia, an architect and designer who hails from Milano, Italy, one of the fashion capitals of the world. And, judging by this concept's unique stylings, sleek lines, and familiar color scheme, he's obviously a big fan of Marvel's Iron Man.
It should come as no surprise that the Model H is a fully electric aircraft, considering Tesla and its headline-grabbing CEO, Elon Musk, refuse to make anything that burns fossil fuels. The front exoskeleton contains four mini rotors for added stability and maneuverability, seemingly taking inspiration from smaller unmanned drones. Unfortunately, the battery technology to power an aircraft of this size is still at least 3 to 4 years away, so for the time being, this concept will have to remain just that—a concept.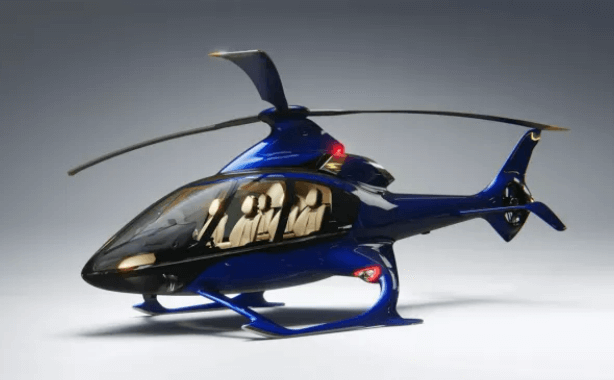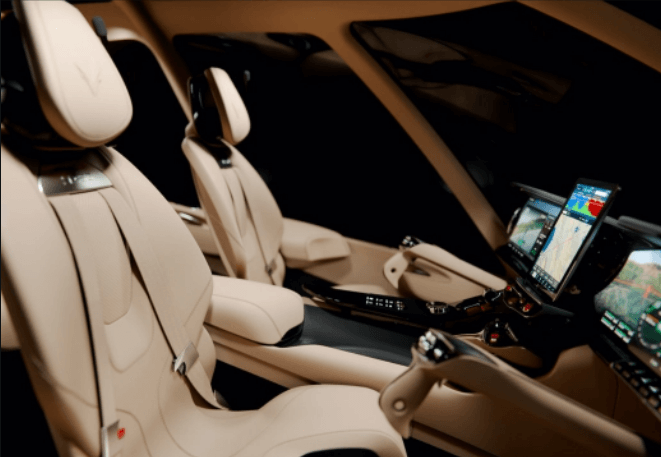 (Image credit: Hill Helicopters)
Unique Features:
Fully customizable to fit the needs of any pilot
Your choice of landing gear
A spacious luggage compartment
Surround-style glass for unobstructed, panoramic views
Retractable blades for efficient storage
Full iPad integration for simplified control
Founded by Dr. Jason Hill, an engineer and avid helicopter pilot, Hill Helicopters is a British firm with a rather lofty objective in mind: Establishing "the world's first completely ground-up helicopter since the invention of rotorcraft flight." While most helicopter manufacturers promise a "fully customizable" aircraft, that typically means you get to select the exterior color scheme and interior seating arrangement—and not much else. This is far from the case with the HX50, which promises to invite pilots to its facility to help complete 51% of the build themselves—under the direct supervision of a team of engineers and specialists, of course.
Featuring a bespoke GT50 turbine engine at its core, the HX50 has a real embarrassment of riches when it comes to its number of options. Of course, the exterior paint job is entirely negotiable and adding child seats to the five-passenger cabin totally fair game. Another key decision to make is in the landing gear, where you can choose between retractable wheels for better on-the-ground and in-air maneuverability or a fixed skid system for landing in more remote locations with rugged terrain.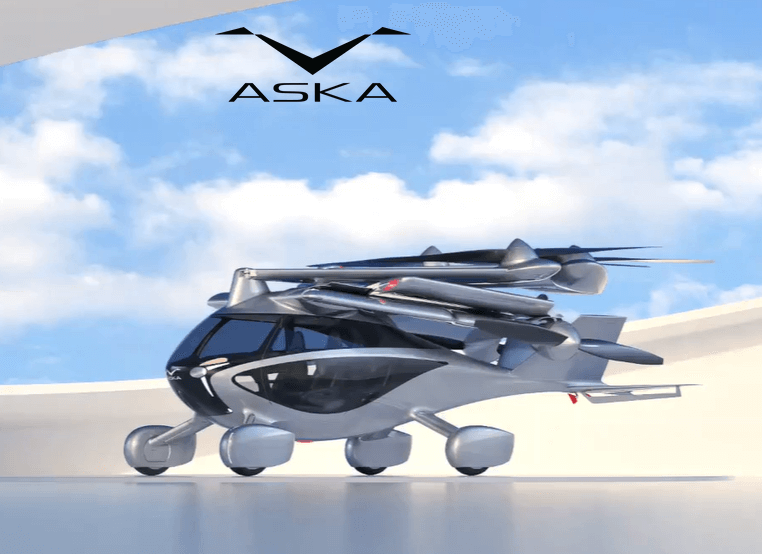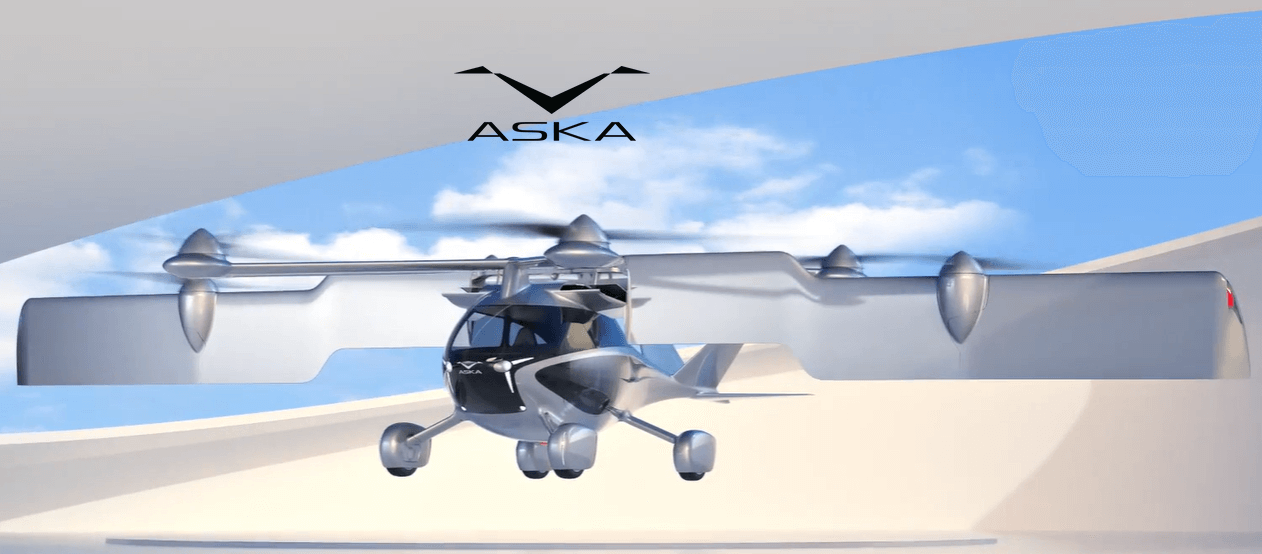 (Image credit: NFT Inc.)
Unique Features:
Revolutionary folding rotor design
Advanced power system
High-efficiency lift
In-wheel motor technology
Redundant safety systems
Customizable interior & exterior design
Like something out of The Jetsons, the Aska™ is touted as the world's first consumer drive and fly eVTOL (electric vertical take-off and landing) vehicle. The brainchild of American-Israeli startup NFT Inc. (no, not those NFTs—it's short for Next Future Transportation), this hybrid rotorcraft looks to revolutionize both the aerospace and automotive industries with its ability to offer a seamless drive and fly experience.
ASKA's cutting-edge electric power system provides an effective flight range of up to 250 miles. In drive mode, it's roughly the size of a large SUV, with initial models hoping to obtain highway certification by reaching speeds of over 70 mph on the road. The interior comfortably seats up to four passengers and is designed with the highest level of safety in mind. In fact, it even comes equipped with a ballistic parachute for use in cases of emergency.
Want to see more awe-inspiring helicopters? Check out our list of the top 5 luxury helicopters that would be a dream to own.
EXPERIENCE THE DIFFERENCE OF TOTAL AND EFFORTLESS ON-THE-GROUND CONTROL
While you're waiting for these incredible helicopter concepts to become a reality, check out Chopper Spotter's lineup of premium helicopter tugs for safer and more secure transportation of your existing aircraft. Our range of products is designed to help meet the needs of any application, from private owners with a single lighter helicopter to organizations with a heavy-duty fleet.
Request a quote today to start experiencing the ease and maneuverability of the industry's best ground-handling equipment.