Top Luxury Helicopters That Would Be a Dream to Own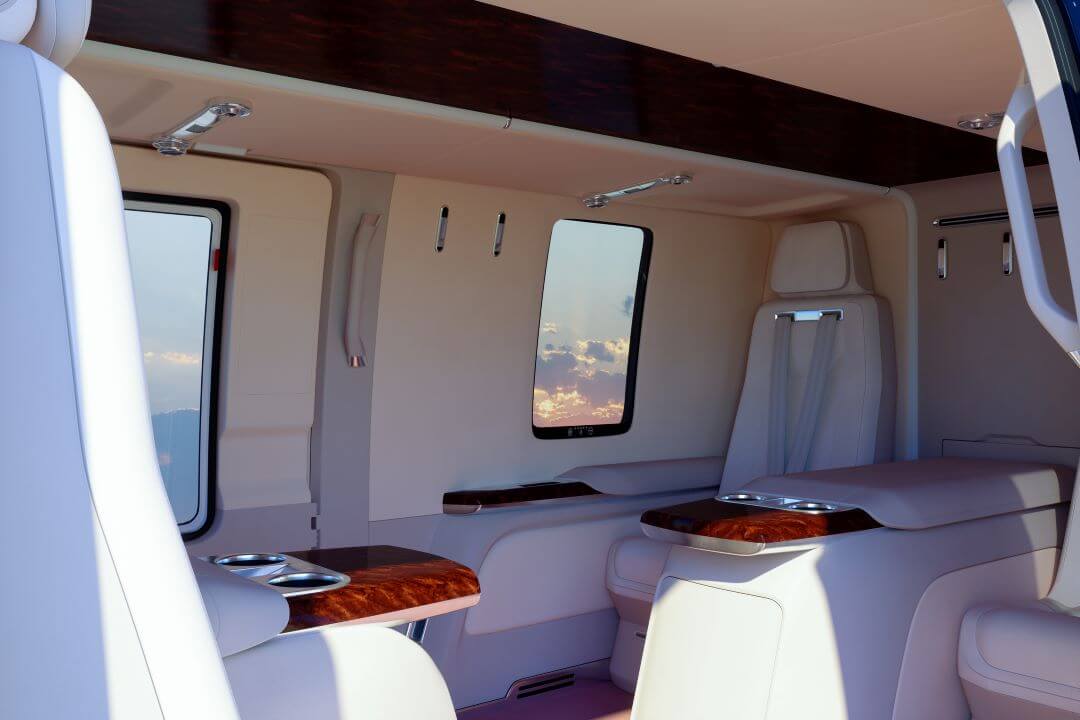 If you're one of the wealthy elites of the world—or hope to one day be—owning a private jet is just not going to impress your guests like it once did. If you want to really one-up your fellow one-percenters, buying a high-end luxury helicopter is a great way to do that.
Not only are corporate helicopters more cool, convenient, and environmentally friendly—they're the ultimate status symbol! Of course, you can't be seen stepping down out of any old rotorcraft. You need something with style, comfort, and panache. You need one of these top five luxury helicopters.
AIRBUS ACH130 ASTON MARTIN EDITION
Price: $3.1 Million
Top Speed: 154 mph
Range: 347 miles
While Aston Martin is known for being the vehicle of choice for James Bond, it's their collaboration with the leading aeronautical designers at Airbus that has us really excited! While the legendary British spy is no stranger to helicopters (see #2 on our list of the Top 10 Helicopter Scenes in Cinema History), he has never had the pleasure of flying this beauty.
The Aston Martin Edition is a special version of the iconic ACH-130 that features a range of interior and exterior designs handcrafted by the luxury sports car brand. Available in four unique stylings, these helicopters are tastefully embellished with signature Aston Martin elements—such as the iconic winged logo—throughout the entire leather-upholstered cabin.
AUGUSTA WESTLAND AW109 GRAND VERSACE VIP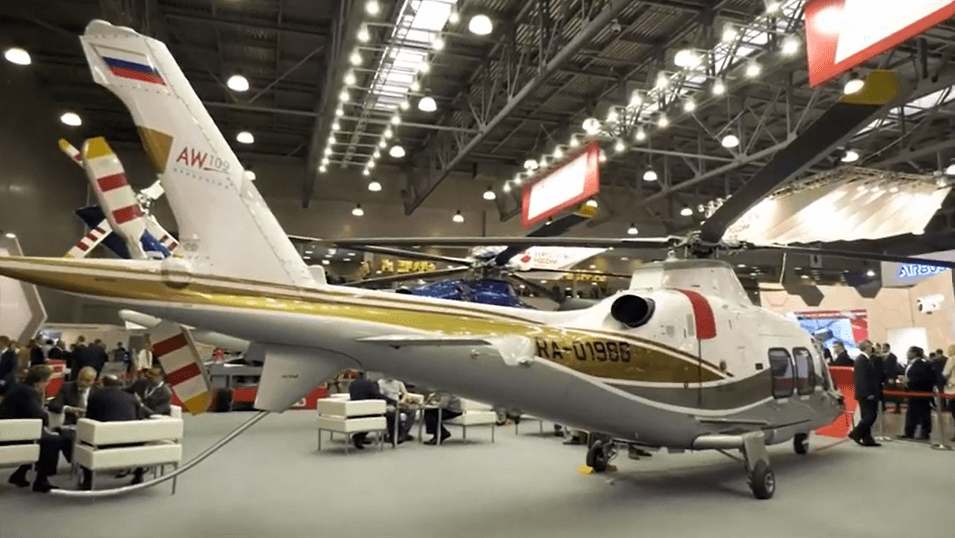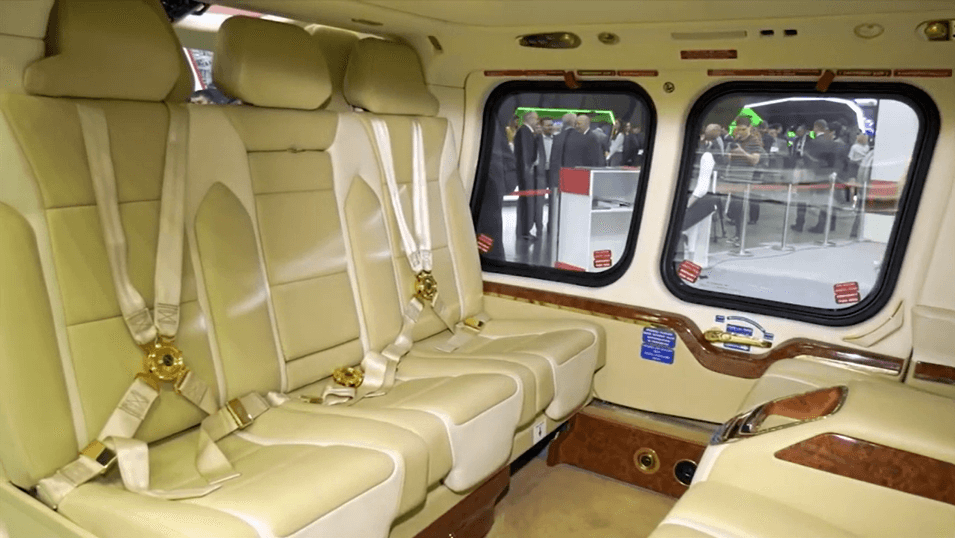 Price: $6.3 Million
Top Speed: 177 mph
Range: 599 miles
There are few names more synonymous with luxury than Versace. So when AgustaWestland (now a subsidiary of Leonardo Helicopters) teamed up with the iconic fashion house to create a one-of-a-kind VIP chopper, the wealthy elite of the world soon took notice.
The Grand Versace is a lavish variation of their flagship AW109—a lightweight, twin-engine, multi-purpose helicopter. What truly sets this aircraft apart though is the interior, which features a stylish and refined look thanks to the handcrafted Versace leather upholstery. In the world of high fashion, it doesn't get any higher than this.
EUROCOPTER MERCEDES-BENZ EC145 LUXURY HELICOPTER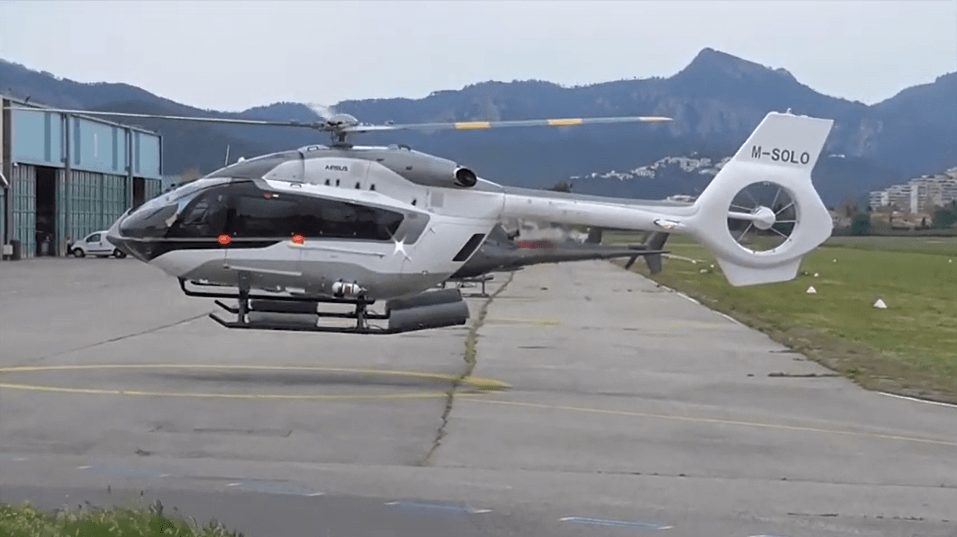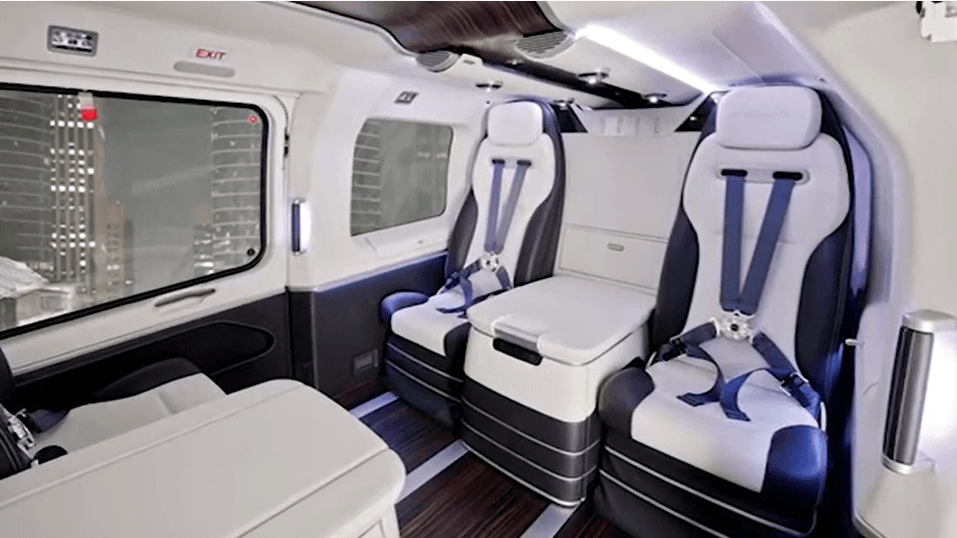 Price: $7 Million
Top Speed: 153 mph
Range: 422 miles
If you love driving your Mercedes-Benz sports car, just imagine what it would be like to fly one. Well, now you can! The Eurocopter (now owned by Airbus) Mercedes-Benz EC145 takes elegance, luxury, and comfort to a whole new level—or more specifically, around 17,000 feet.
This spacious aircraft can comfortably seat 9 passengers (plus 2 pilots) and showcases signature Mercedes-Benz features throughout, such as deluxe leather, modular seats, and a state-of-the-art entertainment system with LED lighting. It's sure to be a VIP experience unlike any other.
BELL 525 RELENTLESS LUXURY HELICOPTER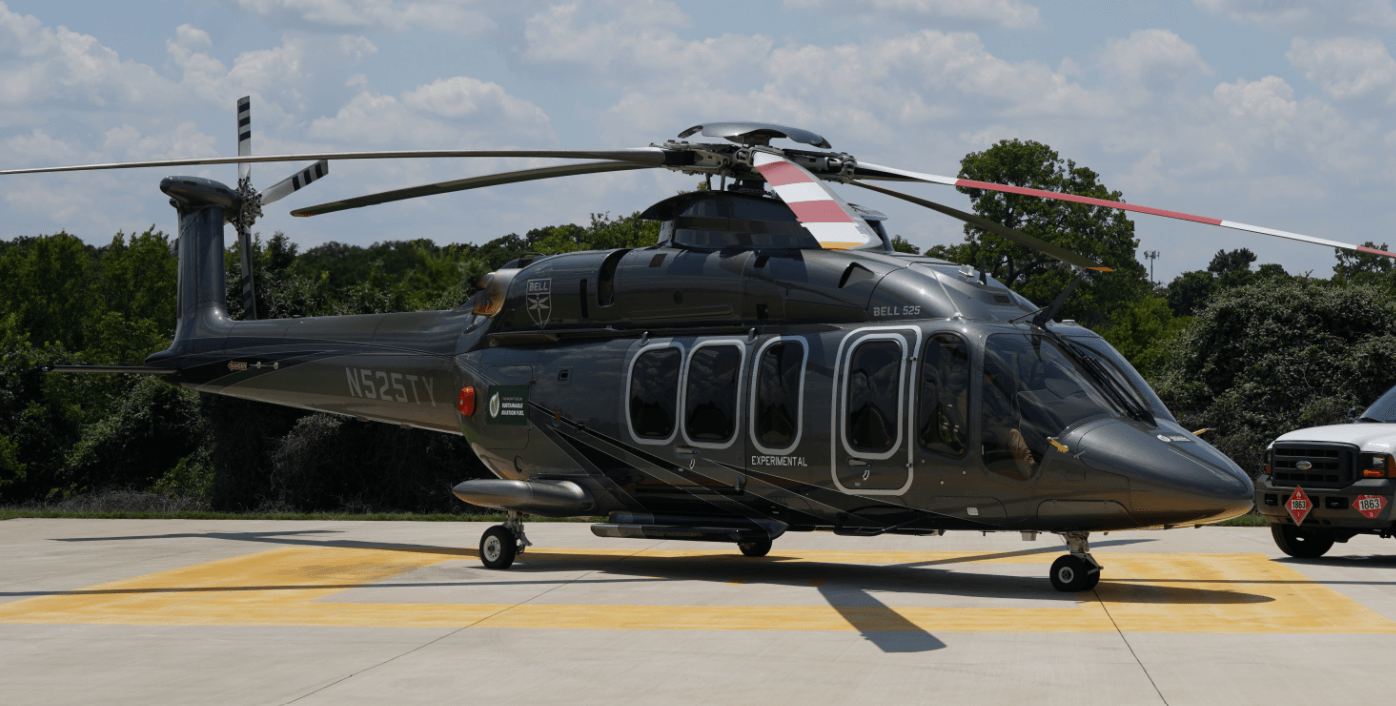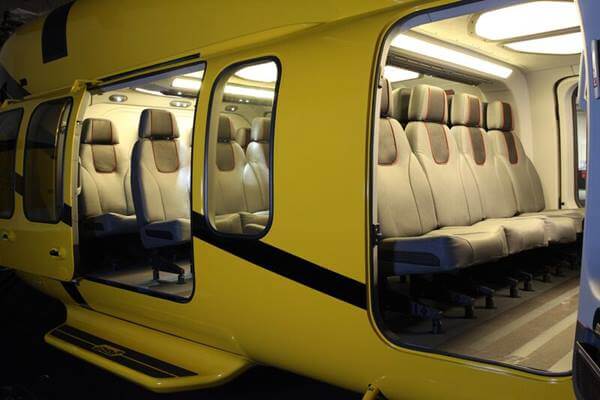 Price: $15 Million
Top Speed: 160 mph
Range: 580 miles
If you're looking for an aerial boardroom for your next on-the-go C-suite meeting, the Bell 525 certainly fits the bill. As the premium model in the company's super-medium class of luxury helicopters, the Relentless more than lives up to its name with unrelenting style and comfort.
The spacious cabin seats up to 16 passengers and can be fully rearranged and reconfigured to meet your seating needs. With minimal vibrations, high-speed Wi-Fi, and best-in-class cabin volume, you'll be able to talk business or entertain your guests from takeoff to landing.
SIKORSKY S-92 EXECUTIVE LUXURY HELICOPTER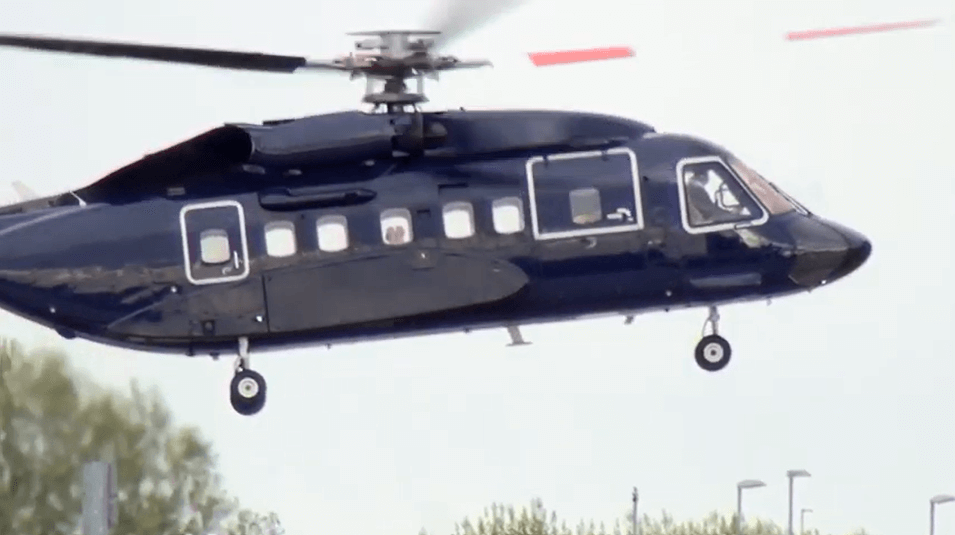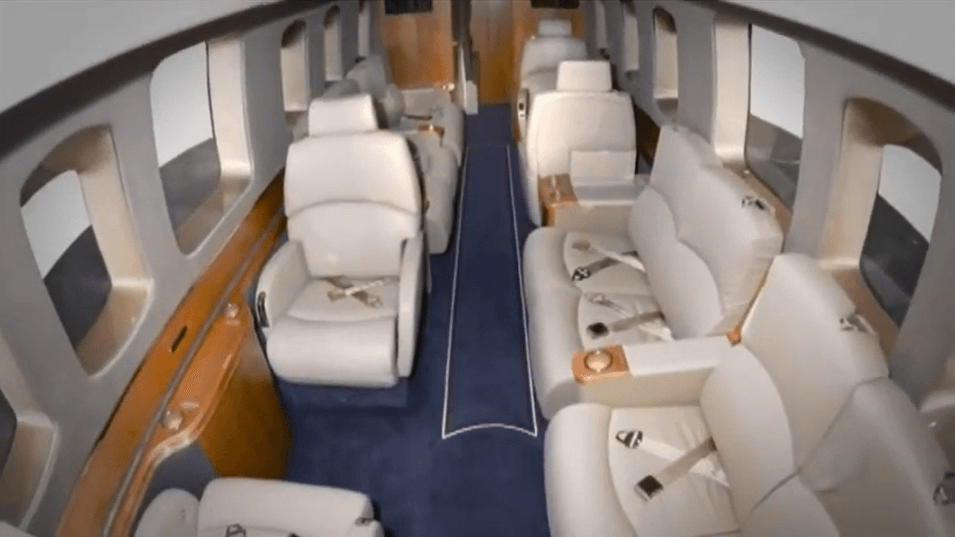 Price: $17.7 Million
Top Speed: 190 mph
Range: 630 miles
The Sikorsky S-92 Executive is a true billionaire's dream. That's especially fitting because, at over $17 million, it's the most expensive helicopter on our list. Just don't go thinking it's overpriced because this bad boy delivers every bang for the buck.
Built by the legendary Lockheed Martin, the Sikorsky S-92 can accommodate up to 10 people with plenty of legroom to spare. With advanced safety features, a sound-proof cockpit, and energy-absorbent seats, you just might forget you're cruising through the sky at 190 mph.
Of course, that's not all. This executive helicopter also comes with reclining seats, leather upholstery, high-speed internet, a premium audio system, and even a fully stocked bar! There's really no denying the Sikorsky S-92 is the ultimate in luxury flight.
PUT YOUR LUXURY HELICOPTER FIRMLY IN ITS PLACE WITH CHOPPER SPOTTER
Since 1989, Chopper Spotter has provided helicopter owners and operators with world-leading ground-handling solutions—right here in the United States. Whether you own one of these incredible aircraft or fly something a little more . . . practical, we'll help you deliver full and total on-the-ground control so you can move and position your aircraft exactly as you need to.
Request a quote today to start experiencing the ease and maneuverability of the industry's best ground-handling equipment.