5 Things To Look For In A Helicopter Transport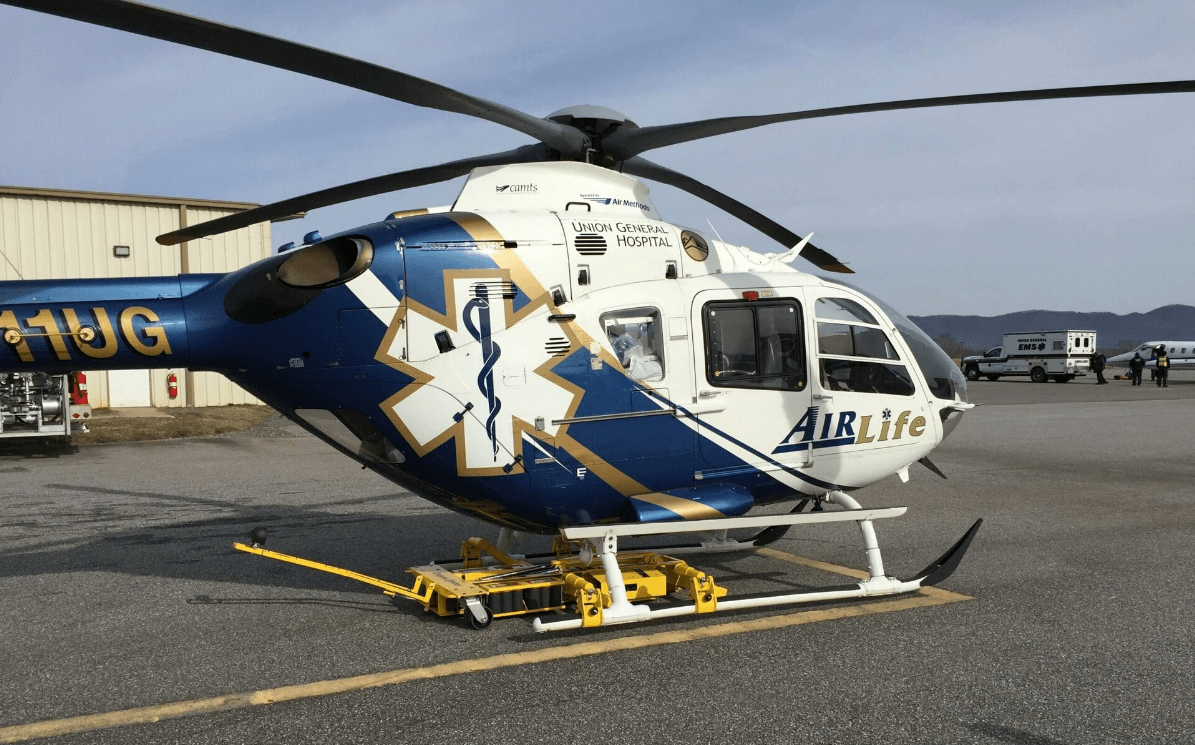 Choosing a helicopter transport can be a daunting task for any aircraft owner or pilot. After all, picking the wrong equipment could end up damaging your prized rotorcraft—or worse.
When researching helicopter transport options, there are so many factors to consider, from cost to safety to the quality of the individual components. So before you purchase a new ground-handling unit for your helicopter, here are five key things to keep in mind.
1. QUALITY MANUFACTURING & CONSTRUCTION
This is perhaps the most important factor to consider when choosing any ground-handling unit. Helicopters are delicate, expensive machines and even a small bump or jostle can cause serious damage to your aircraft and your wallet. That's why you'll want to ensure that your helicopter transport is built with quality, from the component materials to the labor itself.
If you're opting for something simple, check out our guide on what to look for in a set of quality helicopter ground handling wheels. If you're ready to invest in the ease of a remote control aircraft tug, we encourage you to check out the Chopper Spotter helicopter tug. We produce 100% of our ground-handling equipment at our Minnesota manufacturing facility, which maintains a dedication to unsurpassed quality standards for every Chopper Spotter built.
2. LIFTING CAPACITY
Another key consideration is the lifting capacity of the equipment. After all, the last thing you want is for your tug to break down in the middle of a move! To avoid that, you'll want to make sure your transport can easily and safely lift your make and model of helicopter. If you don't know the exact weight of your helicopter, consult your owner's manual. Be sure to also take into consideration any modifications you've made or equipment you expect to have on board.
When determining the maximum lifting capacity you need for your helicopter transport, we recommend taking the total weight of your helicopter and tacking on an additional 10%. For instance, if your helicopter weighs 4,200 lbs., add another 420 lbs. That safety net weight will rule out any helicopter tug models with a max lifting capacity of 4,500 lbs. and put you into the range of models that can safely lift up to 9,000 lb. helicopters.
3. MANEUVERABILITY
Before you pull the trigger on a helicopter transport, you should also consider the maneuverability of the machine. This is especially important if you'll be using your tug in tight spaces or need to move your helicopter around any obstacles. You'll want a unit that can easily navigate these difficult areas without causing an accident or damaging your helicopter.
The Chopper Spotter, for instance, has full maneuverability, allowing it to pivot on a dime—up to 360 degrees. This means that if your helicopter can fit, it will fit.
4. EASE OF USE
It really doesn't matter how revolutionary or affordable the helicopter transport is if it's a total pain in the you-know-what to use. You certainly don't want something that's going to require a lot of time and effort to set up each time, especially if you plan on using it frequently. The best helicopter tugs should be simple to operate, even for first-time users.
The Chopper Spotter is designed for ultimate ease of use. In fact, it can be used by just about anyone—you don't need any special qualifications or experience. Plus, it requires very little setup time (which you can see for yourself in the unboxing video below) so you can get moving quickly. And the best part is that it allows for single-operator use, so you don't need to waste time trying to rally a friend or coworker to help.
5. SAFETY
Last but not least, safety is always a top priority when working with aircraft. That's why you'll want to make sure your helicopter transport is equipped with features that promote a safe working environment, like an emergency stop button and automatic brakes. To learn more, check out our 5 tips for safely moving a helicopter on the ground.
The Chopper Spotter comes standard with both of these features, as well as a whole host of others that are designed to keep you and your helicopter safe. We also offer a variety of customization options so you can tailor your unit to fit your specific helicopter model and application, providing the snuggest and most secure method of movement on the market.
PUT YOUR HELICOPTER FIRMLY IN ITS PLACE WITH CHOPPER SPOTTER
There's a lot to consider when shopping for a helicopter transport. But if you keep these five factors in mind, you'll be sure to find the perfect helicopter tug for your needs. And if you're looking for a top-quality, easy-to-use, remote control aircraft tug, we recommend checking out the Chopper Spotter.
Since 1989, Chopper Spotter has provided helicopter owners and operators with world-leading ground-handling solutions right here in the U.S. For anyone with a helicopter, from hospitals and police departments to military organizations and private operations, we deliver full and total on-the-ground control so you can move and position your aircraft exactly as you need to.
Request a quote today to start experiencing the ease and maneuverability of the industry's best ground-handling equipment.